Count Down Display
The Quad Viewer shows the program output for the Live EE, Playback, or Playlist AIR, depending how the server is configured.
Note:
When playout channels are assigned to the
Control Surface
, the
Quad Viewer
automatically shows the Count Down Display.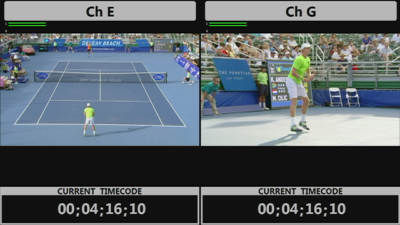 Channel label and audio meters are shown at the top of the each box.
Current timecode is shown at the bottom of each box.