Video layering depends on the ME re-entry and Keyers that make up the output video. If we assume that each ME has all keyers on-air and is re-entered into the ME below, the layering will start with ME 1 Background and progress to ME 4, Key 8.
Figure: Video Layering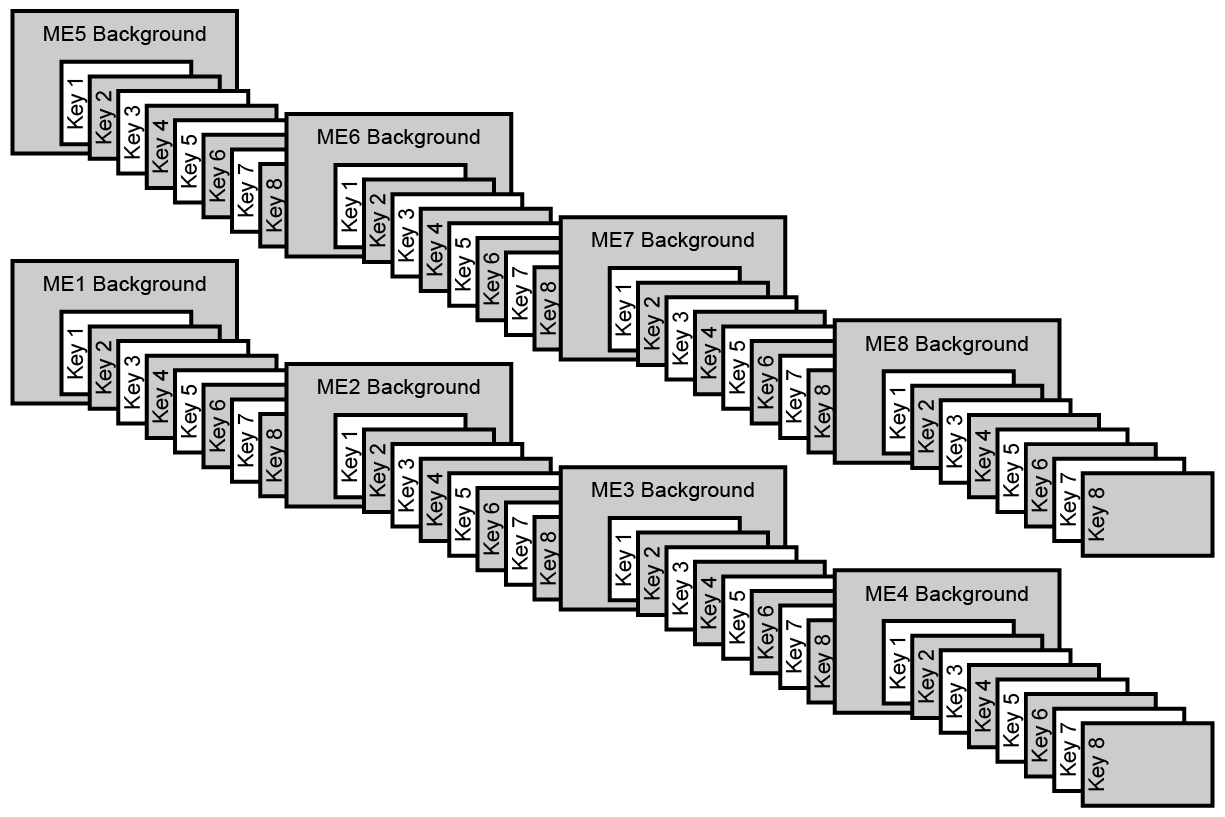 Note:
Re-entry chains of more than 4
ME
s can cause line drops. Any combination of
ME
s can be re-entered safely, as long as there are less than 5
ME
s in the chain.
The priority of the MEs on the switcher, or how they are layered, can be altered by changing how the MEs are re-entered on the switcher. For example, if ME 3 is re-entered into ME 1, then ME 3 will appear behind ME 1 in the video layering.
As with MEs, the priority of keys can be altered. The priority of keys can be changed using a Key Over transition.